SINK Magazine
Back to Shop
ISSUE #4 - REWILDING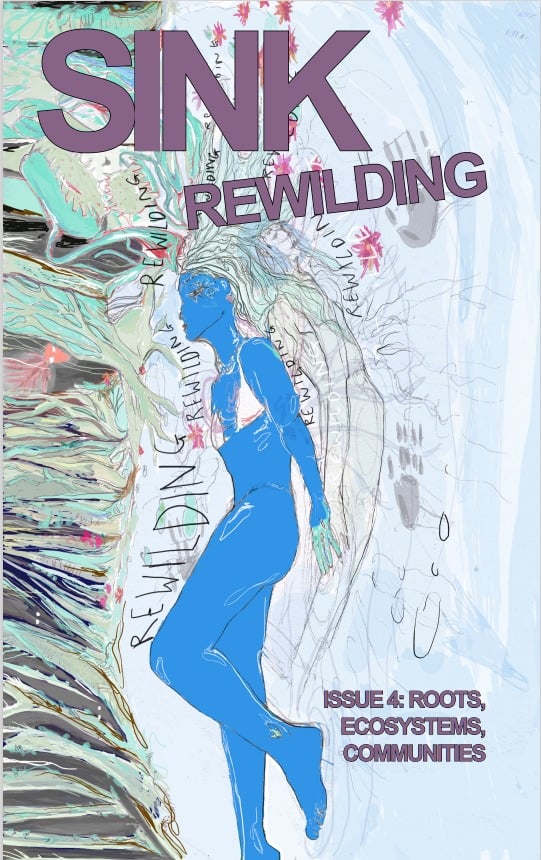 £

0.50 -

£

25.00
Issue #4, 'Rewilding', is now open for pre-orders!
This issue is a celebration of everything in our lives that remains wild and untamed, but it is also an ode to what has been destroyed in the name of order, urbanity and cohesion. In 'Rewilding' we wanted to platform mayhem, incoherence, uproar, anarchy, reclamation; we wanted to create a space for pieces which are 'too much' and go 'too far'; we wanted it to be a symbol of what our lives could be if we were free to grow indefinitely and in every direction, to fill more and more space without inhibitions. 'Rewilding' is a rich and excessive issue which strips us back to the barest bones of who we are, what we want and what we have the capacity to become.
For our editors, Rewilding has been a huge success. The quality of submissions we received blew us away and far surpassed even our most colourful ambitions for this issue. We strongly recommend clicking that pre-order button and grabbing yourself an issue to take part in the fun!
As with the last issue, we have given you the option to pre-order a physical copy at the regular price of £6 or to order an £8.50 version in order to support the growth of the magazine. There is also the option to pre-order the magazine in PDF form for a cheaper sum of £3.50 (or £5 if you want to support us) - you can find PDFs on sale in our store homepage under 'PDF COPIES.' You can also choose the 'pay it forward' option, which pays to donate a copy to a local library or to somebody in financial hardship alongside your copy.
We are a small, independent magazine which survives on the sales from each issue, so we would really like to ask you to support us - if not by buying an issue, then by spreading the word about us to your close ones so that we can continue to grow!